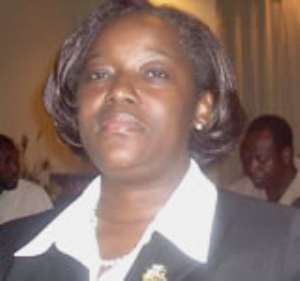 The Commission on Human Rights and Administrative Justice has called for tolerance as Election Day approaches.
"Tolerance is respect and appreciation of the variety or diversity of views, ideas, cultures as well as forms of expression by individuals to relay whatever information they want to put within the public domain," CHRAJ said in a statement signed by Ms. Anna Bossman, Acting Commissioner, to mark International day for Tolerance that fell on Sunday.
CHRAJ stressed that tolerance was the ability to agree to disagree and to express different points of view and still be friends.
It said, it was also the foundation of democracy and human rights, adding that these were reasons why the Commission viewed with utmost concern about reported incidences of disturbances, clashes and exchange of invectives that marred political campaigning leading to the election.
"This exhibition of intolerance and disrespect for opposing views undermine respect for the dignity of others and threatens our growing democracy.
"Ghana is better than that. We are a proud people growing in political maturity, peace loving and with a strong culture of warmth and friendliness. Foreigners can attest to the warm 'akwaba' they receive on coming to our country."
CHRAJ urged the media, civil society organisations and the general public to intensify public education in promoting tolerance and prepare the minds of the people towards peaceful elections.
It also urged the government to ensure the enforcement of the country's criminal justice system so that people are not tempted to take the law into their own hands and resort to violence by way of settling disputes.
"As the UN celebrates this day, it is the wish of CHRAJ that Ghanaians will see this election process as a way of selecting the people's choice to lead this nation to greater achievements and not to personalise issues which are capable of generating conflict leading to instability of the peace we are enjoying in this country," CHRAJ said.
It also urged parties to accept defeat in nobility and victory in graciousness and reaching across differences and divergent views in order that Ghana continued on its success story.
Source: GNA