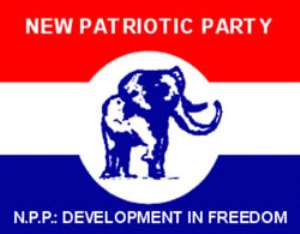 The New Patriotic Party (NPP) will host a two-day Democrat Union of Africa (DUA) conference on November 22 to 23 in Accra.
A statement signed by NPP's Head of International Affairs, Mr Charles Owiredu, said the conference with the theme; "Africa's Response to the Global Financial Crisis" will emphasise the impact of the global financial crisis in Africa and what centre-right governments and political parties can do to mitigate its impact.
The Union, which is made up of centre and centre right parties in Africa, aims at developing ideological consensus among representatives of the political parties and also offers a forum in which African political parties of like mind can support each other.
The Congo crisis and political situations of member countries, among others, would be discussed at the conference as DUA also seeks to explore ways of consolidating multi-party democracy and strengthening the internal capacities of political parties in Africa.
The conference to be held at the Labadi Beach Resort will attract leaders of political parties in Africa and some foreign observers.
Source: GNA