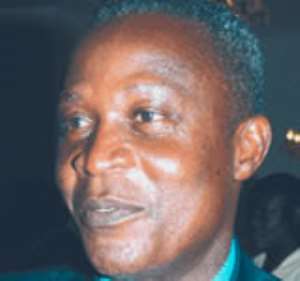 Obrifo Ahunaku Ahor Ankobea III, Omanhene of Gomoa Akyempim Traditional Area, has called on Ghanaians to dedicate Election 2008 to the late Mr. Kwadwo Baah-Wiredu, former finance minister, by conducting peaceful polls.
He said "the late Baah-Wiredu was a man of peace and no better honour can be done to his memory than to make the upcoming elections very peaceful".
Obrifo Ankobea said these in an interview with Ghana News Agency at his palace at Apam in the Central Region.
He said the gathering of Ghanaians from all walks of life including members of the various political parties at Mr. Baah-Wiredu's funeral recently testified that he was a great man.
Obrifo Ankobea appealed to the electorate to be inspired by the spirit of togetherness that griped them during the mourning and funeral and exercise their franchise peacefully on December 7.
He urged government appointees, public and civil servants to emulate the virtues of hard work and humility that Mr. Baah-Wiredu upheld.
Obrifo Ankobea said officials who lord it over others must know that people would write their testimonies one day.
Referring to his recent trip to the U.S.A, the Omanhene said that the time had come for traditional rulers to leave their palaces to look for investors to support development programmes.
Obrifo Ankobea said the days when chiefs made themselves tin gods were over adding "Chieftaincy is about development and we chiefs need to go all out to better the lot of our people".