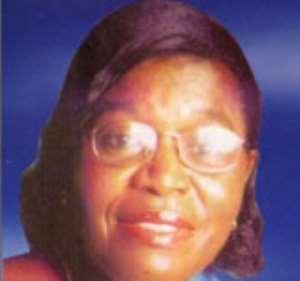 Dr. Gladys Ashietey, Deputy Minister of Health, on Sunday said the lack of access to medicines has contributed to millions of deaths and untold suffering in Africa.
She said "the burden falls particularly on the poor, women and children. Failure to use medicines when they are needed has led to preventable morbidity and mortality, catastrophic episodes of illness that increase impoverishment and large scale losses to health systems and employers."
These were contained in an address read on behalf of Dr. Ashietey at the opening of a 10-day training course on "Medicines and Insurance coverage: Pharmaceutical Policy Analysis", organised by World Health Organisation (WHO), Regional Office for Africa and the WHO Centre for Pharmaceutical Policy, in Accra.
The participants comprising policy makers, analysts, actuaries and personnel involved in the production of medicines would be expected to acquire more skills to enable them to identify problems in the use of medicines and design implement and evaluate policies in Health Insurance systems.
Dr. Ashietey said inappropriate prescriptions, high prices of medicines, low quality and improper use of medicine has affected poor people who often received little benefit for their spending on drugs.
"Over the past three decades, African governments have worked to provide medicines to populations with growing health needs with support from WHO, World Bank and UNICEF but despite these efforts, WHO estimates that about 270 million people in Africa lack access to even the most essential medicines. Poverty, diverse geography and social upheaval all contribute to the problem of access," she said.
Dr. Ashietey said health insurance programmes were an increasingly important health sector financing in African countries that was being used to address the problem of access to medicines.
She said "in Ghana, the strategy to deliver accessible and affordable health care to all residents especially the poor and vulnerable through National Health Insurance is part of government policy for dealing with poverty in Ghana through access to health".
Dr. Ashietey said government was committed to ensuring the sustainability of the Mutual Health Insurance programme.
Dr. Daniel Kertesz, WHO representative in Ghana, said insurance programmes that covered medicines could play a key role in extending access to high risk populations and encourage effective and economical use of medicines.
He expressed the hope that participants would be equipped with the necessary skills to enable them to make evidence-based medicines policy decisions through the use of routinely collected data to monitor and evaluate the impact of their policies on equity, affordability, quality of care and health outcomes.