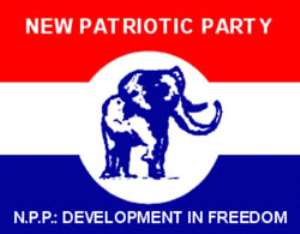 Traders have been advised to desist from increasing prices of their goods to give negative interpretation to the New Patriotic Party (NPP) slogan "We Are Moving Forward".
Mr. Felix Nyarko-Antwi, Mfantseman West NPP first vice chairman, speaking to the GNA at Mankesim at the week, expressed dissatisfaction that some traders adjusted prices of their goods upwards to discredit the party.
He said the NPP would not allow individuals or groups to make the party unpopular when Election 2008 was just at the corner.
Mr. Nyarko-Antwi said he disagreed with people who were calling for a change of government, adding "a change must not be effected for the sake of it" when the incumbent NPP Government was performing creditably well.
He asked NPP supporters to avoid "voting skirt and blouse" and vote for the party's presidential candidate and parliamentary candidates as well.
Mr. Nyarko-Antwi said "This is the time for all of us to bury our differences and think of moving the party forward".
He advised NPP supporters to respect electoral rules, avoid confusion and report suspected unqualified voters to electoral officers instead of confronting them.
Mr. Nyarko-Antwi stressed that no party supporter or agent could prevent any body from voting.