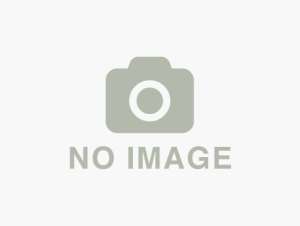 Zimbabwe's President Robert Mugabe is in the process of forming a new government and will finish soon, a minister has said.
Information Minister Sikhanyiso Ndlovu told state media the government would be "inclusive" but gave no details.
But the main opposition party has refused to join the government until several issues are resolved.
Meanwhile, aid workers have warned about a cholera outbreak in Harare, where hospitals are struggling to cope.
Medecins Sans Frontieres says that on average 38 new patients are being admitted every day - most of them from densely populated suburbs Harare. Nurses are said to be overwhelmed.
The main reason for the outbreak is the run-down infrastructure, burst sewage pipes and water cuts, the medical charity says.
Dilemma
The leadership of the opposition Movement for Democratic Change (MDC) said it would not join a national unity government despite pressure to do so from regional leaders at a summit on Sunday
Deputy leader Thokozani Khupe said the MDC wanted an end to violence, constitutional changes and an investigation into whether the original deal was tampered with.
"Neither Robert Mugabe nor Zanu-PF has the legitimacy to form a government," she said.
She also said there was an assassination plot to eliminate the MDC leadership but refused to elaborate, reports Reuters news agency.
However, she said the MDC remained committed to the deal.
Mr Mugabe's Zanu-PF party and the MDC agreed in September to share power but not how to allocate cabinet posts.
MDC leader Morgan Tsvangirai accuses Mr Mugabe of trying to grab most powers for him and his officials and insists he will hold out for an equitable distribution of power.
Mr Tsvangirai argues that, under current plans, Mr Mugabe's Zanu-PF party would hold the defence and state security portfolios and so would dominate the security forces.
Under the terms of the deal Mr Tsvangirai is supposed to be named prime minister, Zanu-PF would have 15 cabinet posts, Mr Tsvangirai's MDC 13 and a breakaway MDC group three.
Arthur Mutambara, who leads the smaller MDC group, has urged Mr Tsvangirai to accept the offer to share the ministry of home affairs, made on Sunday.
Mr Mugabe has reportedly agreed to let the MDC run the finance ministry, in order to kick-start the devastated economy.
Mr Mugabe was re-elected as Zimbabwe's president in June, after Mr Tsvangirai withdrew from the second round of voting citing violence.
Zimbabwe is suffering from severe food shortages and rampant inflation, and the MDC leader has warned that a million Zimbabweans could starve to death in a year if the political deadlock continues.
BBC southern Africa correspondent Peter Biles says the public health system is barely functioning - many hospitals are without medical supplies and there is a serious shortage of doctors and nurses.
This week, the government was reported to have set up an inter-ministerial taskforce to tackle the cholera outbreak in Harare and three other provinces.
No official figures are available for cholera-related deaths but Health Minister David Parirenyatwa has said the death toll is not as high as previously reported.
Last month, the Zimbabwe Association of Doctors for Human Rights said 120 had died this year from the outbreak of cholera.