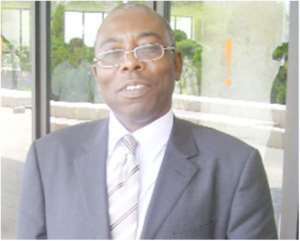 As from today, the Central Securities Depository (CSD) system will become fully operational when all listed securities are gradually migrated into electronic form.
What this means is that, paper share certificates will no longer be in existence as brokerage firms can begin registering shareholders in the electronic form.
So all shareholders, both individual and institutional can start visiting their registrars or brokerage firms for their shares to be recorded in the CSD. This will enable them to buy or sell their shares since they have accounts.
The move will also pave way for the automation of trading on the stock market to kick-start from December 15, 2008.
Analysts assert that, gradually the GSE which after the first eight months of the year had achieved a 50 plus percentage points' return, is becoming a world-class market.  
The Ghana Securities Depository Company Limited, a wholly-owned subsidiary of the GSE and licensed by the Securities and Exchange Commission (SEC) was established to operate and maintain a Securities Depository System (SDS) in an electronic book.
It is an electronic book-entry system that will record, maintain and transfer securities.
According to the GSE, shareholders will have to open accounts or register with the Depository through their stockbrokers in order to buy or sell their shares on the exchange.
Importantly, the depository will provide faster transfer and registration of share ownership thereby preventing long delays in the delivery, settlements and transfer of securities or shares as well as increased liquidity because of faster transfer and registration.
In addition, it will enable investors to easily track their investments and as well eliminate problems associated with the use of paper share certificates such as delayed issuance of certificates, theft and loss or fake certificates.
Even though the GSE has been witnessing some bearish activities lately, it is still considered by many stock and investment analysts as one of the best stock markets in Africa.
According to Kofi Yamoah, Managing Director of GSE, the electronic trading system would not only improve liquidity on the stock market but also attract more investors onto the market especially foreign investors. Many stock analysts also believe it would enhance the bond market as well as improve general trading on the exchange.
Meanwhile, UT Financial Services will officially list on the GSE on November 22.
Already, the allotment of shares to the over 10,800 investors of the non-bank financial institution has been completed.
The company is relishing more prospects on the market as it is confident more liquidity will be witnessed on the market due to the numerous individual shareholders that bought into the firm.
By Charles Nixon Yeboah