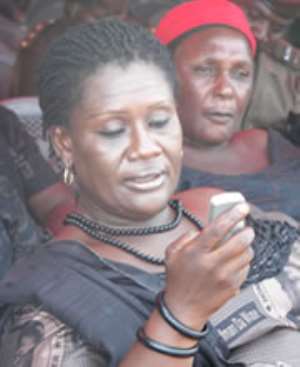 The Democratic Freedom Party (DFP) said on Thursday that it has accepted the resignation of Ms. Frances Awurabena Essiam from the party.
In a letter signed by Mr. Kwaku Baah, National Chairman, the party said the Functional Executive Committee at its meeting on October 29 considered and accepted her resignation.
"It is pertinent, however, to state that the Functional Executive Committee (FEC) does not agree with our perception about the party as stated in your resignation letter."
The DFP thanked Ms. Essiam "for the services you rendered to the party while you were a member".
Ms. Essiam joined a number of top leaders of the National Democratic Congress, including the former chairman, Dr. Obed Asamoah to form the DFP and has since joined the New Patriotic Party.