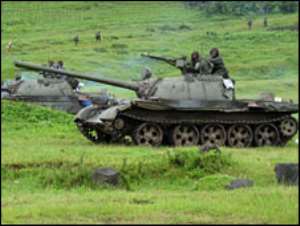 The Embassy of the State of Palestine in Accra on Thursday called on the international community to exert political pressures on the Israeli government to let peace prevail in the area.
It said Israel should be made to implement the resolutions of international legitimacy and all signed agreements in order to achieve just and permanent peace.
The international legitimacy is a document which called for the withdrawal of Israeli occupation from the Palestinian land occupied in 1967 as well as the restoration of the legitimate national rights of the Palestinian people, including the rights of return and self-determination. It also establishes an independent Palestinian state with East Jerusalem as its capital.
A statement issued by the Embassy on behalf of the Palestinian people as part of the commemoration of independence explained that the declaration of independence on November 15, 1988 at the 19th session of the Palestine National Council by the late Palestinian leader, Yasser Arafat, contributed in creating an opportunity to stop bloodshed, pains and torment that was being perpetrated on the land.
The declaration of independence also laid down the road to the attainment of just and comprehensive peace in the land of the prophets as stated by the international legitimacy.
The statement explained that despite the historical injustice done to Palestinian Arab people by their dispersion and deprivation of national rights, coupled with continuous practice of collective punishment by the Israeli occupation, the leadership of the Palestinian Liberation Organization had demonstrated its continued commitment and determination to abide by the spirit and statements of the declaration of independence as well as the international agreements.
"The leadership has also continued to exert efforts in positive and effective spirit during a series of negotiations since a decade-and-a-half ago but those peaceful Palestinian efforts, initiatives and goodwill coupled with those of other Arab nations...were rather confronted with negative Israeli positions which ignored and are still ignoring the right of the Palestinian people and the opportunity of establishing comprehensive and just peace as agreed by the international community."
The Embassy on behalf of the people of Palestine also expressed gratitude to Ghanaians and the government for their continuous support to the legitimate national rights of Palestinians and wished the country success in the forthcoming presidential and parliamentary elections on December 7 in a free, fair, peaceful and transparent atmosphere.