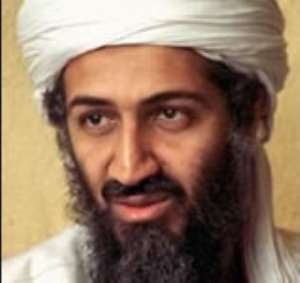 The CIA says Osama Bin Laden is isolated from the day-to-day operations of al-Qaeda, but that the organisation is still the greatest threat to the US.
CIA director Michael Hayden said the Saudi militant was probably hiding in the tribal area of north-west Pakistan.
Gen Hayden said that Bin Laden was "putting a lot of energy into his own survival" and that his capture remained the US government's top priority.
But he warned that al-Qaeda continued to grow in Africa and the Middle East.
In a speech to the Atlantic Council on Thursday, Gen Hayden said: "[Bin Laden] is putting a lot of energy into his own survival, a lot of energy into his own security."
"In fact, he appears to be largely isolated from the day-to-day operations of the organisation he nominally heads."
However, Gen Hayden added: "If there is a major strike on this country, it will bear the fingerprints of al-Qaeda."
The CIA believes progress has been made in curbing al-Qaeda's activities in the Philippines, Indonesia, Saudi Arabia and Iraq.
However, Gen Hayden said other areas were showing an increase in activity, including:
• East Africa: "Al-Qaeda is engaging Somali extremists to revitalise operations... al-Qaeda could claim to be re-establishing its operations base in East Africa"
• The Maghreb: Attacks have worsened since the merger in 2006 of al-Qaeda and the Algerian militant group, the Salafist Group for Preaching and Combat (GSPC). The GSPC has renamed itself al-Qaeda in the Islamic Maghreb
• Yemen: Saw an "unprecedented number of attacks" in 2008, and could become a launch-pad for attacks in Saudi Arabia
• Pakistan: Safe haven has allowed al-Qaeda to train a "bench of skilled operatives"
Nevertheless, the CIA chief said the hunt for Bin Laden remained the top priority of the US security forces.
"His death or capture clearly would have a significant impact on the confidence of his followers - both core al-Qaeda and unaffiliated extremists throughout the world," he said.
Gen Hayden was appointed in May 2006 by President George W Bush but it remains to be seen whether he will retain his job when President-elect Barack Obama takes office in January.