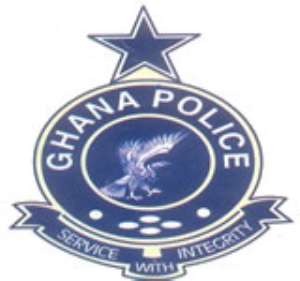 Police in Odorkor have picked up two suspects over the mysterious death of an 18 month old baby.
The baby believed to have been used for a ritual was found lifeless in a kiosk at Malam Abase, a surburb of Accra.
Awudu Adamu and Confort Mintsim owner and caretaker of the kiosk were picked up by the police on Saturday.
A report of the missing baby was made to the police two weeks ago, by the parents, Mr and Mrs Adamu, prompting an immediate investigation.
According to Joy Correspondent, Sammy Darko, the suspect and owner of the kiosk is the blood brother of Mr. Adamu, the father of the baby.
DSP Shaibu Osei of the Odorkor Police Commander, told Mr. Darko, the body has been there for about three days, and had reached a state of decomposition.
He maintained the suspects have been remanded in custody, pending further investigations into the matter.
He denied any mutilations to the parts of the baby, even though speculations were rife that the left eye and genitals of the baby have been removed.
"We didn't allow any body to get close to the body so any body who will give you such information is just trying to exaggerate. The body has no problem and there is no physical marks on the body."DSP Osei insisted
The body has been sent to the Police hospital for autopsy, reports of which would be received on Friday.
Story by Nathan Gadugah and based on Joy News report filed by Sammy Darko