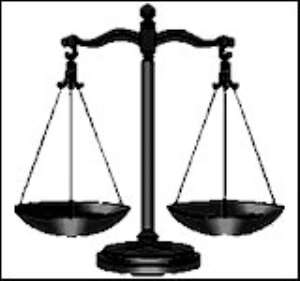 Two persons have filed nominations to contest for the vacant presidential slot of the Ghana Bar Association (GBA).
The Accra based lawyers seeking to replace the former GBA president, Nii Osah Mills, will Saturday lock horns in Kumasi as the Association meets to elect its national officers.
The two are Frank W.K. Beechem and Prince Frederick Nii Ashie Neequaye. The congress is the second attempt by the lawyers to choose a president after a similar gathering in Kumasi from 29th September to 1st October 2008 ended in controversy following the forced resignation of Nii Osah Mills.
GBA's Executive Secretary, J. Lawson, confirmed; "We are supposed to complete the unfinished business. The conference was adjourned the last time round so we have conference resolutions as number one item followed by the elections, then the selection of a venue for the next conference."
In a related development, the Chief Justice, Her Lordship Georgina Wood, has asked lawyers to help demystify the country's court system so that the public can rightly follow court proceedings to promote access to justice and judicial integrity.
Story by Isaac Essel