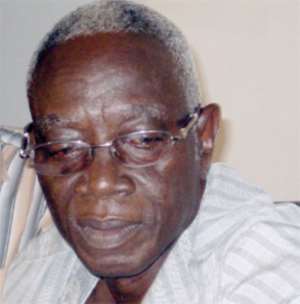 We find it difficult making sense out of the nonsense which took over the voter transfer exercise in Cape Coast a few days ago.In a country which we all call ours, people should be able to cast their votes wherever they are without any ado.
They should also be able to present themselves for any public office in any part of the country they choose to domicile.
The Cape Coast ado was not necessary but with the existence of a group of people who are always suspicious of every move especially in the run-up to the December 7 polls, such encounters should not surprise at all.
Really, was there any need for assaulting students as they sought to transfer their votes?
It is not as if the students were being brought from across the borders of the country to have their votes transferred.
In any case what informed the conclusion of the NDC that the students were definitely going to vote against their party?
Could some of them not be NDC sympathizers?
We have observed for a while now certain impediments placed on the way of fellow citizens when they seek to partake in such activities like representation in areas they have decided to take residence in.
While in some areas such persons are required to belong to the geographical area before even attempting to vote, in others things are made so difficult for such persons.
What is wrong with someone from the Northern Region but residing in Cape Coast voting for a parliamentary candidate in that part of the country?
Really, we do not find it out of place for people to seek to represent their fellow Ghanaians in any part of the country provided such persons understand the peculiar challenges of such places.
We recall the hullabaloos which characterized the representation of The People's Amendment Law.
Some NDC elements turned the whole issue into an intractable subject with some of them threatening to shed blood over the issue.
Must people travel long distances to their regions or towns of origin because of elections?
We do not think this should be the case.
The tendency to easily give into certain conditions set along partisan lines is not good for our democracy and the earlier we look at such matter the better it would be for us.
Such isolated cases of dissent do not allow for cohesiveness of our country.
We should take another look at some of these primordial arrangements as part of a growth package for our country.
Whoever was behind the nasty scene in Cape Coast must be ashamed of himself?
If it is a sort of rehearsal for December 7 we are afraid it would not work out.
While the nasty situation is an indication of how far the NDC can go with political violence, the swiftness with which the security forces dealt with the situation on the other hand points at an ever-ready security system awaiting mischief-makers on December 7.