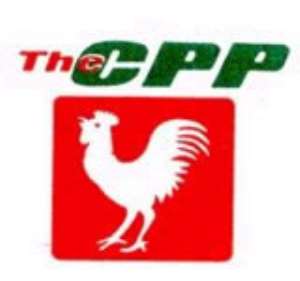 Dr. Vladmir Antwi Danso, a leading member of the CPP has said the party would modify and expand the current educational reforms to meet the needs of the growing Ghanaian population and to modernise society.
He said a CPP-led government would ensure improved access, equity and quality at all levels of education in every part of the country to advance social and economic progress.
Dr Antwi-Danso was stating the CPP's position at a debate organised by the Ghana National Education Campaign Coalition (GNECC) for political parties to present their stand on education.
Only four of the seven political parties turned up for the event that was under the theme: "Education in Ghana: The Way Forward".
Dr Antwi-Danso noted that, to address Ghana's educational deficit, there was the need to improve working conditions in the teaching field, reduce income tax for teachers in rural and deprived areas, improve education content and administration, accelerating ongoing programmes to increase the number of teachers in classrooms and the continuous improvement of teachers through training.
He said, the CPP would not only build an educational system that would provide academic and life skills but one that would also instil a high degree of self-esteem, personal and civic responsibilities and patriotism.
Dr Antwi Danso said that, to meet the demand for education, the party would ensure that secondary schools become part of basic education, resource all vocational and technical schools and expand and improve the quality of facilities at all tertiary institutions.
He said the CPP's Accelerated Education Sector Investment Programme (AESIP), would set up regional campuses for all state universities and other tertiary institutions to improve access and reduce the cost of higher education.
Additionally, the party would collaborate with the private sector in the provision of the educational infrastructure to provide the manpower needs of the country and introduce an international distance learning scheme that would enable Ghanaian lecturers abroad to teach some classes in the country by the internet or satellite.
Mohammed Atik, Youth Coordinator of the People's National Convention (PNC) said Ghana's priority should be the provision of high standards of education as the most valuable resource for national development.
He said that the PNC's would give priority to education and the acquisition of skills, provide suitable infrastructural facilities, make basic to second cycle education compulsory and free, make tertiary programmes demand–oriented and improve the conditions of service of teachers.