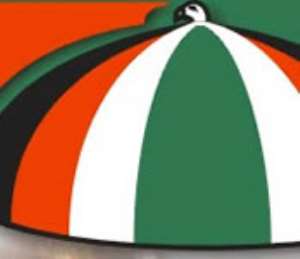 The NDC has challenged the presidential candidate of the NPP to condemn the alleged acts of brutalities being meted to NDC supporters at Kyebi by NPP supporters.
The NDC said Nana Akufo-Addo must condemn such acts if he truly believes in the tenets of multi-party democracy.
The Eastern Regional Organizer of the NDC, Mr Tawiah Boateng, who threw the challenge at a rally at New Abirem on Tuesday, said by condemning such acts which resulted into the burning of the NDC party office at Kyebi and manhandling of NDC members, then Nana Akufo-Addo would have demonstrated to the whole world that he truly believes in democracy.
The rally was organized as part of a campaign tour of some parts of the Eastern Region by Ex-President Jerry John Rawlings of the NDC.
Kyebi is the maternal ancestral home of Nana Akufo Addo and referred to as the "Mecca of Democracy in Ghana" but Mr Boateng said the town was fast gaining infamy as a place where divergent views were not being tolerated.
Kyebi is also the capital town of the Akyem Abuakwa Traditional Area and the Abuakwa North Constituency where Nana Akufo Addo is a royal and had been the Member of Parliament (MP) since 1996.
Other allegations levelled by the NDC include the removal and desecration of posters of its candidates at Kyebi.
Mr Boateng said although Nana Akufo-Addo had often professed to be an adherent of human rights, yet he had failed to condemned violent acts being committed against his opponents at Kyebi.
The NDC Regional Organizer said at the moment it was almost impossible for any other party except the NPP to campaign in Kyebi while Nana Akufo Addo looked on unconcern.