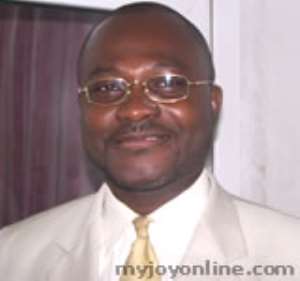 The NPP Member of Parliament for Assin North, has threatened to retaliate, alleged assault on students of the University of Cape Coast by members of the National Democratic Congress.
Kennedy Agyapong, who also doubles as the Central Regional Campaign Manager of the NPP said he has mobilized people to beat members of the NDC in Cape coast in retaliation to an alleged assault meted out to the University of Cape Coast members of the NPP´s Tescon by some NDC thugs on Monday.
The NPP firebrand MP issued the threat on Adom Dwaso Nsem on Monday when he reacted to allegations that he sponsored a mass transfer of votes by students of the University of Cape Coast.
He had been accused of giving an amount of GH¢35, 000 to the University of Cape coast TESCON members to facilitate the transfer of votes to some constituencies in the Region.
An allegation he confirmed and said the amount was a pledge he made to the students in order not to disenfranchise them since majority of the them were not residents of Cape Coast and may need assistance to go to their home towns.
Fuming with rage over the allegation, Hon. Adjepong accused the NDC of launching a vicious propaganda in the Central Region in order to score political points.
He accused the police of reneging on their duty of maintaining peace in the region, adding, he would take steps to protect members of the NPP.
According to Hon. Adjepong he has dispatched about 80 people to Cape Coast with specific instructions "to beat the hell out of the NDC executives especially the NDC Parliamentary Candidate for Cape Coast".
He insisted, the Inspector General of Police cannot prevent him from carrying out his threat on the NDC in Cape coast.
Meanwhile when the Central Regional Commander of Police, DCOP Kayiri Kapara, was called on Adom Dwaso Nsem for his reaction on the threat of the Assin North MP, he called off the bluff of Hon. Adjepong and said if any assault case is reported to his unit in connection with the MP´s threat, Kennedy Adjepong will be arrested and prosecuted
Story by Kojo Addo (Adom FM.)