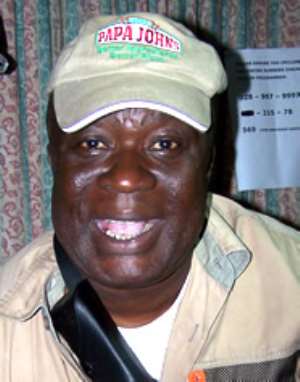 Members of the United Renaissance Party, (URP) in the Ashanti Region have announced their defection to the ruling New Patriotic Party.
Led by the chairman, Alhaji Gambo Baba, they cite 'good policies' implemented by the NPP as reasons for their defection.
Alhaji Baba mentioned the capitation grant, school feeding programme, and the national health insurance as some of the initiatives, adding the NPP has the realistic programmes to develop the country.
In an interview with Joy News' Sammy Darko on Wednesday, Alhaji Baba dismissed allegations of bribery as reasons for their defection.
"This is not a matter of stomach politics, nobody has given us anything."
"When our leader Kofi Wayo was campaigning for the NDC, did you ask him whether he collected money from the party," he retorted, when the issue of bribery was brought up.
He stated that their defection from the party marked the demise of the URP.
But the founder and leader of the party, Kofi Wayo reiterated the allegation that Alhaji Gambo has been influenced by the NPP.
He challenged the chairman to produce 200 of the 10,000 members he alleged defected with him to the NPP.
He insisted the URP was firmly on the ground across the regions, the defections notwithstanding.
The enigmatic Kofi Wayo also denied joining the NDC, explaining, he was only helping them win the December polls.
He was part of the NDC Greater Accra Regional rally held at the Mantse Agbonaa in the Odododiodioo constituency at the weekend.
According to him, the URP did not contest the December polls for fear of violence that might erupt, adding "I don't want to kill anybody because I want to be president."
Story by Nathan Gadugah