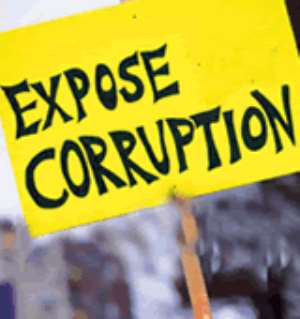 The Tema Metropolitan Directorate of the Ghana Education Service (GES) is investigating two head teachers of some basic schools in the metropolis who allegedly collected illegal fees, from pupils.
They would appear before the GES disciplinary committee, and if found guilty of the offence, would be sanctioned.
Confirming this to the Daily Graphic in Tema, the Metropolitan Director of Education, Mrs Victoria Opoku, said the GES was seriously monitoring the tuition-free education system and therefore, would not spare any head teacher found sabotaging its effort.
She stated that official mails had been dispatched to all basic schools, indicating clearly that any head teacher found guilty of illegal collection of fees in any form would be sanctioned.
Mrs Opoku emphatically, denied giving any Parent-Teacher Association (PTA) in the metropolis permission to organize extra classes for a fee, as was being circulated, and said the service would not relent on its effort in bringing sanity into the system.
She called on all head teachers in the metropolis to help the service achieve its goal of ensuring tuition-free education at the basic level in all public schools.
Mrs Opoku noted that the policy must not be politicised; because education was the lifeline of every economy and therefore, neglecting the youth and denying them of education would affect the nation in the near future.
When the Chairman of School Management Committees and Parent-Teacher Associations in the metropolis, Mr Owusu Asare, was contacted, he confirmed that GES had banned extra classes at the basic education level.
He was, however, of the view that parents could agree to give incentives to teachers to enable them to organise extra classes for their children.
He agreed that some teachers abused it because they never held the classes but collected the monies, leading to the downward trend of examination results.
Mr Owusu Asare appealed to the GES to investigate where monies collected from users of school premises went.
He suggested that GES held a forum for the PTAs to explain the policy and also to enable them to understand the differences between legal and unauthorised fees.