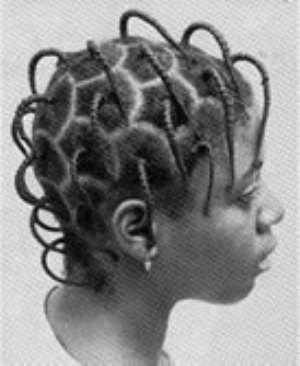 Plans are far advanced to make beauticians and hairdressers in the country to graduate with certificate from City and Guilds of London Institute.
The plan, which is an initiative of the National Association of Beauticians and Hairdressers (NABH)-Ghana, is to enable its members to gain international recognition and receive accreditation.
Mrs Joyce Appiah, national president of the association, disclosed this at the 7th graduation ceremony of NABH School of Cosmetology in Accra.
She said in line with its commitment to ensure that its members operated the best performing beauty businesses, NABH-Ghana had developed a market driven curriculum to equip all trainees and professionals to respond effectively to present and future client demands and industry challenges.
Mrs Appiah said client demands and competition in the industry in recent times has assumed a new dimension, and the role of a modern, professional hairdresser or beautician is no longer what it used to be.
This, she noted, calls for improvement on the training in cosmetology to enable the practitioners to meet the ever-increasing demands and challenges in the market place.
She further said the upgrading of knowledge in product and cosmetology chemistry by the beauticians and hairdressers would enable them to achieve high level of professionalism and financial success.
The president later urged the graduates to win good paying clients by developing their marketing skills, learning effective salesmanship techniques and producing outstanding styles. "Your client is your walking advertisement," he added.
She advised them to be honest and sincere in all their dealings with all those they come into contact with.