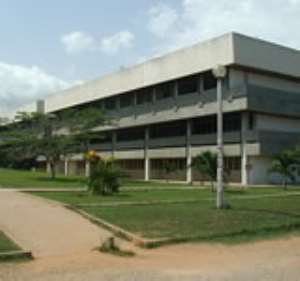 Three students have been injured in Cape Coast following clashes with indigenes over the transfer of votes.
The indigenes who are supporters of the National Democratic Congress claim the students cannot determine their (indigenes) choice of parliamentary candidate in the December polls.
They alleged leaders of the New Patriotic Party over the years have organised students to conduct mass transfer of votes in the Cape Coast University and Polytechnic, to change the fortunes of the parliamentary elections in the municipality.
Out of 19 parliamentary seats, the NPP won 16 with the NDC and CPP winning two and one seats respectively.
The NDC youth have vowed to resist any such transfers which might change the outcome of this year's parliamentary elections, culminating in the clashes on Tuesday.
Speaking to Joy News, a member of the NDC youth in the Municipality insists the students cannot determine the future of Parliamentary elections in the Municipality.
"The NPP in Cape Coast since the beginning of this exercise have organised not less than 30 buses full of students to transfer their votes to change the will of the people."
He accused the head of the electoral Commission in the Municipality for conniving with members of the NPP to conduct the mass transfer of votes, adding transfers could only be done individually by students.
Joy correspondent, Richard Kojo Nyarko confirmed the presence of Macho men at the Cape Coast Municipal office of the electoral Commission, resisting the transfer of votes by students in the region.
Meanwhile, police have been deployed to the Municipal offices of the EC to maintain calm.
The Municipal head of the Cape Coast electoral Commission Anthony Nyame expressed surprise over the behaviour of the NDC youth.
He denied knowledge of bulk transfer of votes as alleged by the NDC youth , but insists any organised form of transfer is illegal and unacceptable.
David Opoku President of TESCON, an NPP Wing on campus, maintains students have the right to vote in Cape Coast having stayed in the Municipality for over two months.
Listen to the interviews in the attached audio
Story by Nathan Gadugah