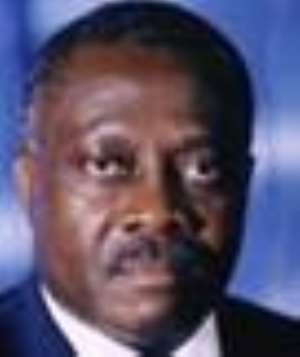 The Ministry of Foreign Affairs, Regional Cooperation and NEPAD is constructing a Foreign Policy Institute to serve as a centre of promoting excellence in international relations.
The five million dollars project expected to be completed by August next year, would be named after President John Agyekum Kufuor in recognition of his achievements and contribution to Ghana's development.
The Indian Exim Bank and the Mohan Exports India PVT Limited are financing the project, Mr Akwasi Osei-Adjei, Sector Minister said at a block laying ceremony in Accra on Monday.
The Minister said the institute would differ in concept from the Legon Centre for International Affairs (LECIA), focusing on practical preparations needed for Ghanaian diplomats to excel.
Mr Osei-Adjei said the institute would also provide the platform for retired and former diplomats to share their experiences with younger diplomats.
" Too often our young diplomats are sent to the field with less adequate preparation in the norms and etiquette of diplomacy", he added.
Mr Osei-Adjei thanked the Indian government for the support and announced that it would name the Institute's auditorium after Jawharlal Nehru, the distinguished Indian statesman who collaborated with Dr Kwame Nkrumah to champion the establishment of the Non-Aligned Movement.
The Indian Minister of State for External Affairs, Anand Sharma also expressed his government's commitment to the project in order to further deepen the relation between the two countries.
He said India recognised that education was key for development; hence the Indian government was embarking on massive education projects to achieve this feat.
Mr Sharma pointed out the institute would not be recognised for its physical structures, but rather on the quality of training provided to bring about the desired excellence.
He therefore urged Ghana and India to continue to work together in order to protect the collective achievements made by founding fathers of the two countries through struggle.