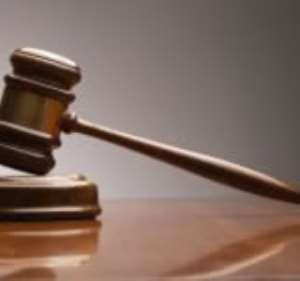 The Kade District Magistrate's Court presided over by Mr Kwaku Baah Frempong, has remanded in prison custody a student charged with stealing a GH¢2,000 laptop computer belonging to his school housemaster.
Abdel Mumvin Talut, a form one student of the Advent Reform Institute at Kade pleaded not guilty to stealing the laptop computer belonging to Mr Benedict–Pascal Yeboah Korankye, the Senior Housemaster of the school.
He is to re-appear on November 17, 2008.
Prosecuting, Police Inspector Francis Cobbina said on October 13, this year, the accused was admitted into the school as a first year student and on arrival was handed over to the teacher to allocate him a room.
He said because classes were in sessions, the teacher decided to accommodate Talut in his room until classes were over.
Inspector Cobbina said in the evening, Talut requested that Mr Korankye release his belongings to him so that he could move to the dormitory.
Mr Korankye, therefore, gave his room keys to him and Talut went for his belongings but left his school bag.
Inspector Cobbina said at about 0500 hours the next day, Talut returned to the teacher's apartment for his school bag. Mr Korankye allowed him in and after collecting his bag, he was asked to put-off the light which he obliged.
The prosecutor alleged that, Talut later went back into the teacher's apartment and took his HP laptop where he was seen by another student.
The student, he said, saw Talut when he was putting the laptop into his bag and when he tried to catch him (Talut), the accused managed to bolt away even after a hot chase.
The prosecution said the student informed Mr Korankye and he immediately organised some teachers and students, who combed the whole school premises but could not find Talut until after 1830 hours when he resurfaced on the campus.
When questioned, he denied any knowledge of the computer. A report was therefore made to the police and he was arrested.