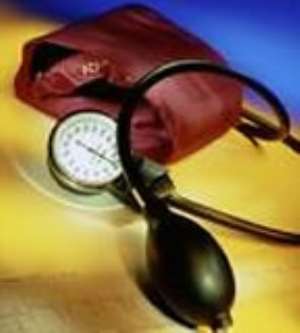 The Ashanti Regional Secretariat of the Department of Women under the Ministry of Women and Children Affairs has, established a Regional team on Breast Cancer Screening and Counselling Services to support Breast Cancer issues.
The eight-member team, which was inaugurated by Mr Osei Assibey Antwi, Deputy Ashanti Regional Minister would co-ordinate and carry out preventive and counselling services in the Region.
Briefing newsmen at a Stakeholders' Seminar on breast cancer awareness creation in Kumasi on Friday, Madam Alice Botchway, Ashanti Regional Director of the Department hinted that, the Department would also set up a Breast Cancer Fund to support patients.
She said of late, breast cancer awareness has attracted public attention because of its devastating effects, especially on Women.
Madam Botchway pointed out that, inadequate knowledge, negative attitude and fear about Mammography screening among others had denied most women access to early detection and treatment of breast cancer.
She said, "It is rather unfortunate that late detection has led to the situation where many patients have not survived, thus robbing the nation of some of its most illustrious women.
For these reasons, there has been the need to create more awareness and sensitization screening for early detection and treatment of breast cancer to make the disease a thing of the past", she added.
Mr Osei Assibey noted that the development of mothers and their children depended on quality health and so the government was leaving no stone unturned to help in that direction.
He said if women would do regular self-examination of the breast and report promptly at the hospital for treatment, it would go a long way to help reduce the spread of the disease.
Dr. Baffour Awuah, Head of Oncology Department of the Komfo Anokye Teaching Hospital (KATH), speaking on negative effects of breast cancer on Women, appealed to women not to be shy and freely go to the hospital for examination by medical doctors.
He urged them to desist from the use of local herbs on the breast, when they detect symptoms, but rather report for examination and treatment.
Dr. Mrs. Beatrice Wiafe Addai, Chief Executive Officer of Peace and Love Hospital at Oduom in Kumasi said, "if we get many women survivors, it will encourage others to realize that it is not a fearful disease".
Nana Takyiaw Ntiriwaa, Adonten Hemaa of Kokofu Asamang advised women to be abreast with their rights on health.