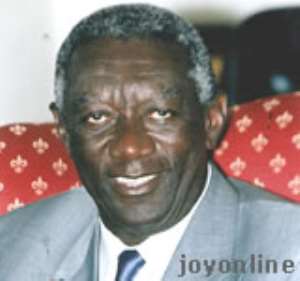 Workers aged below 55 and currently on the Social Security and National Insurance Trust (SSNIT) will automatically move to the new three-tier pension scheme when the Pension Bill is given presidential assent.
However, workers aged 55 and above will be exempted but they will have the option of joining if they so wish.
The Pension Reform Bill, which has already been passed by Parliament, is supposed to offer workers a better pension package.
When assented to, the bill will introduce a contributory three-tier pension scheme and establish a National Pensions Regulatory Authority (NPRA) to oversee the administration and management of registered pension schemes and the trustees of registered pension schemes.
Under the new scheme, a reconstituted SSNIT will manage the basic national social security scheme to cater for the first tier of the contributory three-tier scheme, in addition to the establishment of the second compulsory tier and the third voluntary tier pension schemes.
These were made known by the Project Consultant of the Pension Reform Implementation Committee, Mr Daniel Aidoo-Mensah, at a public lecture organised by the Actuarial Society of Ghana on the new three-tier pension scheme in Accra.
The Actuarial Society of Ghana is a professional body of Actuaries who are employed in the financial services industry, especially in insurance and pension. It was formed in 1996 and has a membership of 100.
Speaking on the topic, "Overview of Pension Reforms in Ghana - The Three-Tier Structure", Mr Aidoo-Mensah said the new scheme would decentralize public sector pension management to help to minimize the current hardships encountered by pensioners who have to travel to Accra to receive their pensions.
On the necessary transitional arrangements when the new law was introduced, he said Cap 30 had been found to be unsustainable and therefore, it would be phased out within four years from the commencement of the new scheme.
Speaking on, "The Basic National Social Security Scheme", Mr Theophilus Afenya of the Actuarial Department of SSNIT said as Ghana was currently undergoing systemic pension reforms, some of the issues which needed to be explained were the shape of the first tier, the size of the pillars, the financing of the existing pension debt, as well as measures to keep administrative costs as low as possible.