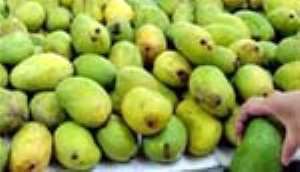 A Demonstration Centre is to be established in the Kwaebibirem District, where farmers involved in horticultural crops such as mangoes, okra, pawpaw and gardens eggs, would be trained in the production and packaging of the crops to meet export and international standards.
Speaking at the Kwaebibirem district celebration of the 24th National Farmers day celebration, Mr Yaw Yiadom-Boakye, District Chief Executive, said the effect of globalization on agricultural development in Ghana affected yield, and trade in agricultural produce.
He said the government was giving financial assistance, in the form of credit facilities, to rice farmers in the district.
The farmers are producing rice at Akyem Krobo, Pramkese and Akenkanor.
Mr Yiadom-Boakye said some of the farmers, who were given loans, are not repaying and appealed to them to do so, since the fund was a revolving one.
He said the repayment had become a problem, adding that, as at today an amount of GH¢130,000 are still outstanding.
Touching on the cocoa spraying exercise in the district, Mr Yiadom-Boakye said during the first phase of the exercise, a total of 40,575.20 hectares were covered.
He said the second phase has started and advised cocoa farmers in the district to take advantage of the programme and expand their farms for greater yield.
He advised the farmers to seek technical advice from agricultural extension officers before going into production of any crop.
He appealed to farmers and all stakeholders in the agro-processing sector to form groups and take advantage of interventions aimed at increasing the country's competitiveness in global trade.