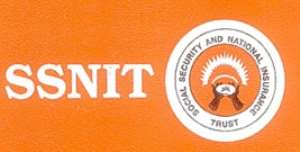 Mr John Saka Addo, chairman of the board of directors of the Social Security and National Insurance Trust (SSNIT), has said that the indebtedness of some distressed state-owned enterprises is greatly impacting on the overall debt recovery performance of the Trust.
He said total arrears owed the Trust by establishments amounted to GH¢54.44 million in 2007 as against GH¢43.03 million in 2006, adding that "efforts to recover social security contribution arrears recorded modest gains which reduced the cumulative indebtedness to 14.14 percent of contributions as against 15 percent of contributions in 2006.
Mr Addo announced this when he addressed the 4th SSSNIT Stakeholders Forum at the La-Palm Royal Beach Hotel in Accra last Tuesday.