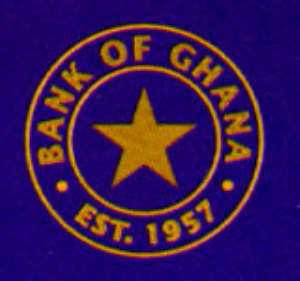 The District Chief Executive of the North Sekyere Central District of Ashanti, Mr. Haruna Oppong Boateng, has advised staff of rural banks to eschew cynical tactics such as processing for themselves, fantastic loans which would never be paid back.
The bank, he said, belongs to the community whose interest they have been employed to secure; they should, therefore, ensure that the banks become a catalyst for improvement of lifestyles of the people in the area.
Mr Boateng made these remarks at the seventh Annual General Meeting of Nsutaman Rural Bank here on Saturday.
The bank made positive strides registering net profit of GH¢5,822.65 in 2007 as against GH¢1,087.60 in 2006
He challenged the bank to consider itself a partner in development and adopt measures to be customer friendly.
Deposits of the bank also increased from GH¢764,351.90 in 2006 to GH¢1,019,397.68 in 2007.
Mr. James Ntim, board chairman of the bank, noted that the significant increase was the result of increase in deposits and the staff's commitment to hard work.
The board chairman regretted, however, that in spite of the profit, the bank could not recommend payment of dividend for shareholders because "we have been constrained by the new rural banking regulations to raise the minimum capital requirement to GH¢150,000 before any dividend could be paid".
He therefore urged shareholders and the general public to purchase new shares to grow the capital from GH¢52,777.20 to the minimum value "so that as shareholders we might benefit from receiving the payment of dividends in the future".
The board, he said, would continue with its prudent strategies and policies aimed at sustaining growth and development of the bank, adding "we will procure computers and information technology components to build service delivery".
Mr Eric Osei-Bonsu, Managing Director of the ARB Apex Bank Limited, in a speech read for him, urged rural and community banks to take note of the external environment and be abreast of what is happening in the country and the world around.
He pointed out that the performance of most rural and community banks had been very encouraging as they had consistently registered impressive deposit mobilisation and increases in share capital, which were indications of growing public confidence in rural banking system.
He said a lot of changes were taking place in the financial landscape of the country, saying the changes were being driven mainly by the central bank.
The changes, he said, ranged from amendments of the Banking Act, introduction of new regulations and an act of parliament regarding money laundering as well as the introduction of new products that were targeted at improving funds mobilisation, enhancing and deepening financial inclusion, controlling inflation and ensuring less dependence on cash for daily transactions.