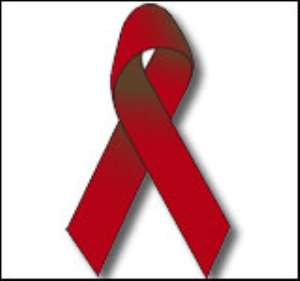 The Director of Policy Planning of the Ghana AIDS Commission, Dr Sylvia Anie, on Thursday appealed to Ghanaians to offer themselves for voluntary counselling and testing (VCT) to know their HIV status.
Dr Anie said it is important for everyone to know his or her HIV status to enable those infected with the virus to access interventions put in place by the government and donor agencies.
Pregnant women with the virus could also get medication to prevent their babies from being infected.
She was making a presentation at a capacity building workshop on HIV/AIDS for members of the Queenmothers Association from Gomoa East and Gomoa West districts at Apam on Thursday.
The association has been registered as a non-governmental organization to fight HIV/AIDS and some social and cultural injustices in the society.
Dr Anie urged Ghanaians to report early to health facilities with any problem concerning their health.
She expressed concern about people reporting at health facilities when their problem had degenerated into an uncontrollable state, adding that such situations made curing difficult.
"Empower yourselves in seeking early medical attention", Dr Anie said.
Dr Anie commended members of the association for the good work they were doing to fight the HIV/AIDS pandemic in Gomoa and urged them to help in checking defilement and rape which is on the increase in the society.
Mr Eric Akobeng, District HIV/AIDS Focal Person, said inconsistent use of condoms by pre marital partners was a disservice to the fight against the disease.
"HIV status cannot be determined within a week or two after sexual relationship," he noted.
The two districts presented a stool and a pair of native sandals to Dr Anie in appreciation of the good work she was doing to reduce the spread of the virus in the country.