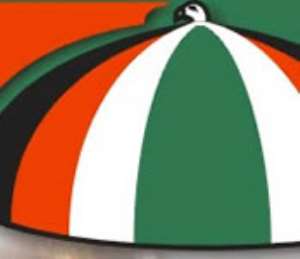 The Youth Forum of the National Democratic Congress (NDC), on Thursday pointed out that it was a matter of great hypocrisy for the government "to refuse to adequately reduce fuel prices."
This, the Forum said, had prevented Ghanaians from having "more relief which they aspire to and deserve."
In a statement issued and signed by its Co-ordinator, Mr Tony Kpobi, the Forum said the good people of this country "demand a downward reduction of not less than 30 per cent," to reflect the true world price situation and also reflect the depreciation of the Cedi to the Dollar.
The Forum pointed out that anything short of this "shows that NPP will rather deepen the woes of Ghanaians than alleviate them."
The Forum said the government and the National Petroleum Authority (NPA) "are exploiting the current global crises to confuse the masses and inflict unjustified and undeserved hardships on the innocent and defenseless people of Ghana."
It pointed out that the current price of fuel which "does not reflect the exact situation re-emphasizes the fact that the NPP government is highly insensitive to the plight of the suffering masses."
"The masses can barely survive the hardships being inflicted on them by this unrealistic and unfair treatment meted out to them by NPP under the guise of so-called independent NPA and world financial crunch."
The Forum, therefore, cautioned that these double standards must stop.
It pointed out that a visionary government would have taken preventive measures to forestall the effects of the crude oil price hikes, especially when the Organization of Petroleum Exporting Countries (OPEC) indicated prices would go up, 200 dollars per barrel being the target.
"A listening government would have acted promptly when the NDC proposed hedging. If the NPP government had hedged for at least six months, Ghanaian consumers would not have been saddled with a colossal debt of 118 million dollars today."
It said before elections in 2000, President Kufuor and his cronies urged Ghanaians to vote out NDC, because petrol which was sold at 64 pesewas per gallon was too expensive, but wondered why today, his government "would not even reduce prices in Ghana to reflect world prices to give credence to NPP's belief in affordability."
The Forum expressed concern about the double standards and deliberate refusal of the National Petroleum Authority (NPA) and the NPP government "to adhere to and to implement policies in all fairness to the good people of this country."
It, therefore, urged the electorate to vote massively for the NDC's Professor Mills "who clearly understands Ghana's perennial problems and is honestly committed to reversing the negative trend of our development," in order "to save this country from further decline into the abyss."