Parliament Pays Tribute To Baah-Wiredu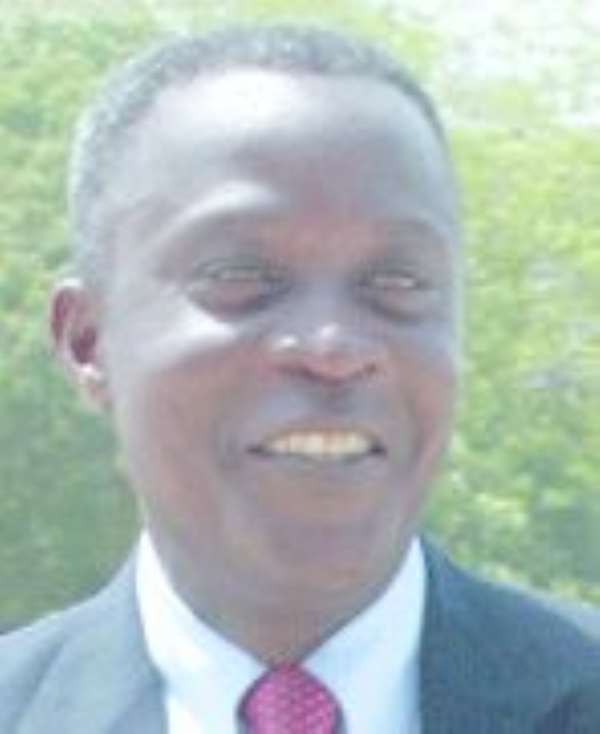 Parliament stood still as the house paid glowing tribute to the late MP for the Asante Akim North and Minister of Finance and Economic Planning, Mr Kwadwo Baah-Wiredu.
Mr Baah-Wiredu, who died in South Africa on September 24, 2008, will be given a state funeral in Accra and buried in his home town, Agogo, in the Ashanti Region on Saturday, November 8.
When various MPs from both sides of the House contributed to a statement by the Majority Leader and Minister of Parliamentary Affairs, Mr Abraham Ossei Aidoo, they did so with heavy hearts.
Though those who contributed to the statement tried to hide their emotions, some ended up giving themselves out by shedding some tears midway through their contributions.
Some of those who were overwhelmed by the death of their colleague even refused to contribute to the tribute to depict their deep sorrow.
In a statement, Mr Aidooh said that the country stood in horrified stillness, while the government was shaken to its foundations when the death of Mr Baah-Wiredu was announced.
He noted that the crusade to strengthen the role of Parliament in international loan agreements came about due to the efforts of Mr Baah-Wiredu.
"In the business of actual law making, which is not one of the very interesting duties of MPs, Kwadwo distinguished himself.
The several amendments proposed to several laws that the Parliament enacted bear testimony to this," he said.
He noted that in both opposition and in government, Mr Baah-Wiredu's credo had been politics without bitterness thus, explaining why his death brought the nation to a halt.
"For us in Parliament, it would be a near impossible task not to remember Kwadwo Baah-Wiredu.
 We plead with the Creator to grant him a peaceful rest from all the sleepless nights he encountered here on earth, all as part of his contribution to make life better for others."
The Deputy Minister of Finance and Economic Planning, Prof. George Gyan-Baffour, in his contribution, described the late minister as meticulous in his management of the national purse.
He said he always ensured that there was a balance between expenditure and revenue, as he was always conscious of the need to reduce fiscal excesses by consistently making explicit his desire for a linkage between fiscal action and economic outcome.
"He was not a Finance Minister who sat on his desk and only managed fiscal policy, he said, explaining that he was always on work sites to see to it that monies released were used for the purposes intended.
Professor Gyan-Baffour said the late Baah-Wiredu handled the economy so well that, in spite of the turbulence in the world economies in the last two years, Ghana's economic fundamentals were stronger now than ever before.
All MPs who contributed to the tribute extolled the positive kind of politics pursued by the late Baah-Wiredu and called for lessons to be learnt from his type of politics and selfless devotion.
Story by Emmanuel Adu-Gyamerah