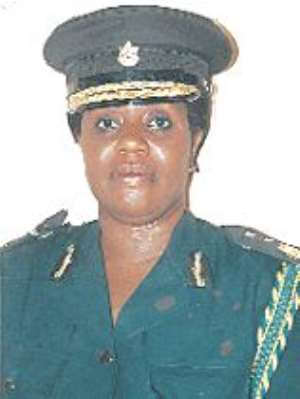 The Ghana Immigration Service (GIS) says the country's border patrol machinery has been put on high alert in readiness for the forthcoming elections.
"We have taken extreme precaution to protect and secure the country's borders for the elections," Ms Elizabeth Adjei, Director-General of GIS, told the Daily Graphic in an interview yesterday.
She said apart from the regular personnel posted to the country's borders, about 1,000 additional personnel of the recently created Border Patrol Unit of the GIS were patrolling the length and breath of the country, particularly the known unapproved routes.
According to her, 500 more personnel would be deployed by the middle of this month to sensitive border posts during and after the elections.
Ms Adjei said the Border Patrol Unit was now handling the physical protection of both entry and exit points of the country, adding that the GIS had set up about 20 patrol bases covering the entire land mass of the country.
She said the border patrol personnel had been supplied with logistics, particularly communication gadgets including radios, cell phones, transport and established mobile border teams to check the unapproved routes.
She said the GIS was monitoring all the threats, including the influx of people into the country, especially if there were extraordinary movements of people to and from other countries.
Ms Adjei said the personnel, together with other security services, would intensify the search on vehicles and their contents as the elections drew nearer.
Ms Adjei cautioned personnel of the GIS to remain neutral and professional in the task assigned them during the forthcoming elections.
Story by Albert K. Salia