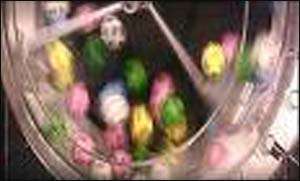 AN ACCRA Fast Track High Court yesterday dismissed an application for stay of execution filed by the Ghana Lotto Operators Association (GLOA) seeking to stop the National Lottery Authority (NLA) from interfering with its (GLOA's) work or property till the final determination of an appeal.
Upholding an earlier ruling by another court, the trial judge, Justice K.A. Ofori Atta dismissed the application on grounds that the plaintiffs had failed to assert their right to the equity law.
He however did not  award cost against them.
Justice Edward Asante, an Accra Fast Track High Court judge, had dismissed the entire suit of GLOA which sought to stop NLA from monopolizing lotto business.
The private lotto operators, namely Obiri Asare and Sons, Rambel Enterprise Limited, Agrop Association Limited, Dan Multi-Purpose Trading Enterprise Limited, Star Lotto Limited and From-Home Enterprise, dissatisfied with the ruling and in a quest to appeal against it, applied for a stay of execution to preserve their position till the final determination of the matter at the court of appeal.
However the court, presided over by Justice Ofori Atta refused to grant them their wish.
Earlier before the ruling, passions flared and tempers went haywire when counsel for GLOA accused counsel for the National Lottery Authority (NLA) of side-stepping them to manipulate the transfer of the docket on the very case for which they were in court.
Aurelius Awuku, counsel for the operators, accused Kizito Beyuo of making a telephone call to the High Court Registrar and asking the latter to transfer the docket from Justice Edward Asante, the judge handling the matter, to Justice Ofori Atta's court.
Lawyer Awuku said apart from the fact that he had no prior knowledge of the decision to transfer the case, the procedure was incorrect.
Mr. Beyuo, who did not take kindly to the accusation, quickly called for retraction of the allegation and an apology, failing which he would make a formal complaint for the matter to be investigated.
The judge then stepped in to calm tempers by calling both counsels to order.
He asked them to control their tempers and not repeat such behaviour again in his court or any other.
Mr. Beyuo told the court that he had no hand in the transfer of the case but was equally informed about it.
He consequently challenged Mr. Awuku to give reasons why Justice Ofori Atta could not hear the matter.
Justice Ofori Atta confirmed that his court has not received an order of transfer on the case but disclosed that the registrar informed him in his chambers that he (registrar) had been instructed to bring the matter to him.
However, the judge overruled Mr. Awuku's application for a transfer order indicating that the case was formally before him and therefore gave his ruling.
By Mary Anane