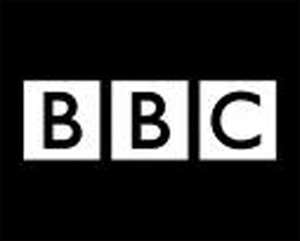 Ever since the culture of silence gave way to freedom of expression and happily the multiplication of newspapers across the country's landscape, there have been several subtle attempts at assessing these publications in a manner smacking of pure mischief.
At the forefront of the abrasive crusade are personalities who appear to have lost certain undeserved favours with the inception of democracy.
Their often frivolous evaluations have not only been warped, but biased and generally intended to prop the political aspirations of some sulking politicians lurking in some of the high-rise suburbs of Accra.
Usually coming under the hammer of the doctrinaire, newspaper examiners are those credited with fighting to restore democracy often at the peril of the lives of their personnel.
While some of these newspaper establishments have suffered the ado of being dumped with nightsoil on the orders of high up state agents, others have had their managers threatened with death.
While editors and personnel of these papers seek news stories for their readership often under grueling conditions, these killjoy quack judges sit in the comfort of their studios and spit out contemptuous judgment about the contents of these papers.
While we do not dispute the fact that there is a plethora of newspapers with no fixed addresses and being run from the backyard of some political parties, ours certainly does not belong here.
We have come a long way from the days of crawling as a sports paper operating from a garage to this stage where we rub shoulders with the best in the stable of newspapers in the country.
We are therefore not amused that one David Amanor who is stinging or reporting for the BBC from Accra has ignorantly decided to label the DAILY GUIDE a sensationalist tabloid.
If Amanor does not know DAILY GUIDE is by all standards a newspaper which holds a special place in the catalogue of similar publications in the country.
While wary of repeating his blunder we dare state though that his attempts at extending BBC Bush House editorial policy to DAILY GUIDE is and nonsensical.
Our blunder according to Amanor is that we did not deem it fit to place the US elections on our front page.
As he presented the state of the front pages of the Ghanaians dailies vis a vis their coverage of the US polls, he mentioned the Ghanaian Times and the Accra Daily Mail both of which created rooms for the subject on their cover pages.
On reaching DAILY GUIDE however he told listeners that the paper did not have any US polls story on the front page adding though that the story was rather tuck inside.
There was nothing wrong with such a presentation but Amanor deliberately spoilt the broth when he opened his mouth too wide and contemptuously remarked that the DAILY GUIDE "is a sensationalist tabloid".
He subtly avoided reading out the lead story which was headlined "Where Is Mills?" maybe for his good reasons.
We wonder whether the said David understands what a sensationalist tabloid is and how headlines are really composed.
We also wonder why David showed open and subtle lividness with our question about the whereabouts of a presidential candidate of a political party?
Ours is a presentation of stories adhering to the ethics of the profession of journalism as we do so, and so far it has paid as evidenced from our readership.
DAILY GUIDE's contribution towards the development of democracy in this country is not in dispute and we pride ourselves in being part of the team which took positions on the side of the inalienable rights of man. 
Our steady growth in spite of deliberate attempts at stifling our enterprise has been a source of worry to many anti-democracy elements in Ghana. David Amanor we are convinced is among their numbers. We owe him no apology or explanation for our editorial policy and the stories we carry.