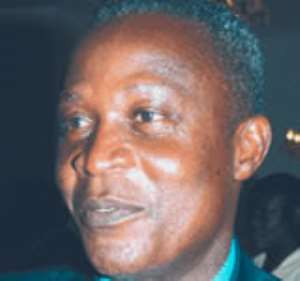 The Old Vandals of Commonwealth Hall, University of Ghana, will make a journey to Agogo on Saturday morning for the funeral of Mr Kwadwo Baah-Wiredu, Minister of Finance and Economic Planning, who died in South Africa on September 24.
Mr Baah-Wiredu, an alumnus of the University of Ghana, was resident in Commonwealth Hall during his student days between 1974 and 1977.
At a meeting of the Old Vandals in Accra last Friday, the Old Vandals resolved to fully participate in the funeral rites both in Accra where a state funeral will be held tomorrow and the final rites at Agogo, his hometown, on Saturday.
At the meeting, the Old Vandals paid glowing tribute to their departed colleague for his dedication to duty and loyalty to the nation and also for his commitment to the cause of the Old Vandals.
They recalled his regular attendance of the biennial Homecoming and the annual Republic Day Jamboree at the hall despite his heavy schedule as a minister of state.
Old Vandals delegations are expected from Accra, Koforidua, Kumasi, Sekondi-Takoradi, Ho and Bolgatanga, while the current students will also be fully represented.
They are all to converge at the Commonwealth Hall Senior Common Room SCR by 12 noon on Friday for departure to Agogo.
Source: Ghanaian Times