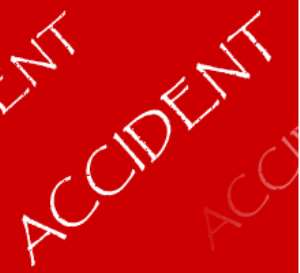 Journalists trailing the Akufo-Addo campaign team were on Tuesday involved in a car accident, with few of them sustaining minor injuries.
The accident, reports say, occurred en route to Asuogyamang along the Old Tafo road in the Eastern Region.
Joy correspondent Bernard Shaibu who was part of the convoy, escaped unscathed and reports their van bumped into a rock after negotiating several road bends.
"We were proceeding to Asuogyaman through Old Tafo when the accident occurred between these two towns. The road is meandering, and as our driver negotiated one of the bends, the brakes failed, but he manoeuvred the vehicle out of the way and we ran into the side of one of the highlands bordering the road network," he narrated.
According to Shaibu, the injured have been rushed to the Akosombo Hospital for treatment, adding his seatbelt saved him from suffering any injuries.
He noted the New Patriotic Party presidential candidate Nana Akufo- Addo was safe and had proceeded to Asuogyamang as planned.
Before the accident, Nana Akufo-Addo reiterated his promise to institute a one-billion-dollar industrial fund which would propel the country to a path of industrialisation.
He also promised to provide jobs and compensation packages for the unemployed youth affected by the divestiture programmes in Akwatia, Kade and Asuom.
Story by Nathan Gadugah