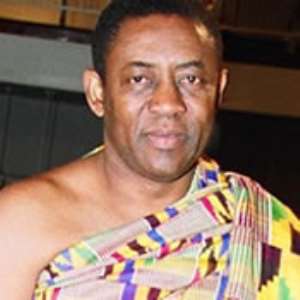 Mr Isaac Osei, NPP Parliamentary Candidate for Subin has presented 60 locally manufactured aluminium smoke ovens worth 3,600 Ghana cedis to fish mongers whose equipment were destroyed during a recent fire outbreak at Asafo in Kumasi.
It was in response to an appeal by the victims, to Mr Osei for assistance during a visit to the scene after the disaster.
The fire was caused by a spillage from a petrol tanker which was involved in an accident at Adum.
The spilled fuel ran through the Subin River and caught fire on the edge of the river where the women smoked frozen fish for sale at the Kumasi Central Market.
Several quantities of frozen and smoked fish as well as ovens were destroyed.
Mr Osei said the gesture was to help cushion the affected victims and appealed to those who might have lost their working capital to contact him for some financial assistance.
He appealed to the women to advise their children, husbands and relatives to desist from acts that could create violence during Election 2008.
Mr Osei said NPP was committed to improve the living standards of Ghanaians and urged them to vote massively for the Party to continue with the agenda set for the country's development.
Madam Comfort Marfo, Spokeswoman for the fish mongers expressed appreciation to Mr Osei for the assistance and assured him of the women's support on December 7.