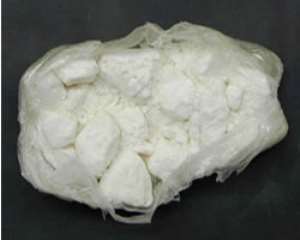 BBC: Ghana s election campaign could be tarnished by money from West African drug trafficking
The Minority Leader in Parliament, Mr Alban S. K. Bagbin, has accused the leadership of the New Patriotic Party (NPP) of direct involvement in drug trafficking.
Speaking at the launch of National Democratic Congress constituency campaign at Ho, the Member of Parliament for Nadowli West described the incidence of drug in Ghana as "too much", creating insecurity and tarnishing the image of the country.
"We have allowed ourselves to be 'cocalised'. The cocaine now is too much in the system, any country where cocaine, heroin and wee, become the centre piece of their trade or income, it raises a number of issues. The first issue is that the security has broken down; the second issue is that the political leadership is part of the trade."
He said when voted into power, the NDC government would no longer tolerate the use of Ghana as a drug hub in the sub-region and promised to go to the source of the issue to solve the menace.
"We are not going to tolerate this anymore; we are going to root all of them out."
Mr. Bagbin said he has evidence to support the allegations and has therefore challenged any member of government to dispute his claims.
"I expect any NPP member including President Kufuor to challenge me. We will produce the evidence for them to see.
"I want any of them to challenge me and we will put a committee in place to investigate me and investigate them and will give them the evidence and they will see who are dealing in the trade."
Story by Isaac Essel