Road Safety: Ghana must copy the Uganda example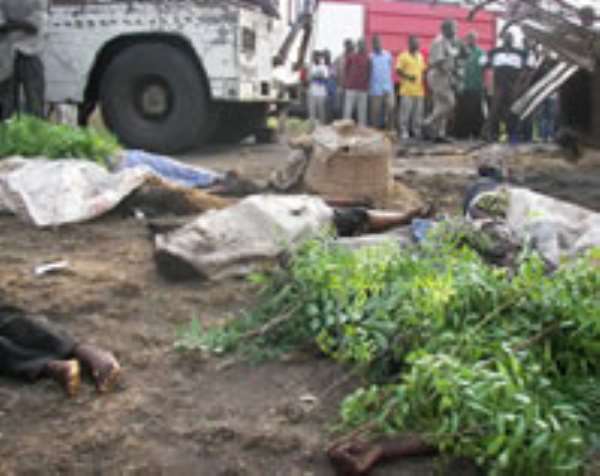 Undercover police officers in Uganda are to be deployed on buses to try to curb reckless driving blamed for thousands of road accident deaths.
A police spokeswoman said bus drivers were at fault for many accidents, accusing many of breaking speed limits.
She said bus drivers caught violating traffic laws would face tougher punishment than ordinary drivers.
More than 2,300 Ugandans died in road accidents in 2007, according to official police records.
The new strategy was agreed at a recent meeting of the police and bus owners, according to Uganda's government-owned daily newspaper, New Vision.
Traffic officials will also carry out checks at bus stations to ensure that vehicles are roadworthy and follow prescribed routes.
A police chief, Major General Kale Kayihura, who will oversee the strategy, warned that buses which do not meet the minimum standard would be impounded.
"Accidents involving buses have increased because we have been focusing on arresting riders," Gen Kayihura told New Vision.
"But now bus owners must wake up and make the roads safe," he added.
But Patrick Otim, a representative of one of Uganda's main bus companies, said other factors needed to be considered.
"Most accidents are being blamed on bus companies, but at the end of the day the real cause is the state of the roads," the AFP news agency reported him as saying.