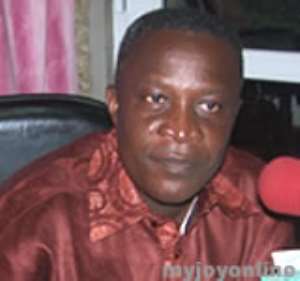 The late Finance and Economic Planning Minister, Kwadwo Baah-Wiredu will be interred at Agogo in Ashanti on Saturday, November 8.
Before the interment however, the body will be laid in state at the Forecourt of the State House in Accra, between 7:00am and 9:30am on Thursday, November 6, to be followed by church service from 9:30am to 12:30pm the same day.
A state announced funeral arrangement says on Saturday, November 8, the body will again be laid in state for family, friends and sympathizers to file past at the Agogo Presby Senior High School Park between 4:00am and 9:00am. Burial and memorial service will follow immediately at the Presby Junior High School Park at 9:00am before interment at 11:00am.
A Thanksgiving Service will be held at the Ebenezer Methodist Church, Agogo on Sunday, November 9 at 9:00am.
The late minister and MP for Asante Akim North died at the Life Little Company of Mary Hospital, South Africa, on Wednesday September 24, 2008 after a short illness. He was 56.
Story by Isaac Yeboah