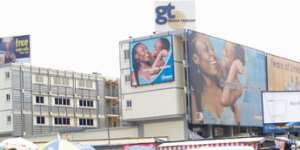 Ghana Telecom's (GTs) dwindling fortunes have started to glitter 60 days after it struck a deal with Vodafone in August this year.
Speaking to the media in an interaction at Takoradi on Friday, Major Albert B. Don-Chebe, (Rtd) Head of Corporate Communications and customer care said GT had registered a six percent net percent growth in customer base while revenue from its international in-bound revenues has also increased to 161 percent within the period.
Major Don-Chebe disclosed that to enhance and encourage students to use a newly designed payphone booths, an S-link or school link phone booths will be installed in 500 senior high schools nationwide.
He said the s-link relies on a sim card and can be used to send text messages, receive calls and it operates just like a mobile phone and the students will not need to hold mobile phones when on campus.
Major Don-Chebe said five deprived communities including one in the Western Region will benefit from a GT comprehensive corporate social responsible this month.
The beneficiary communities will receive modern telecommunication services under the programme.
Major Don-Chebe said GT has increased its cell sites by 300 percent and added 10 new voice and nine other roaming destinations.
He hinted that GT had the highest landline service installations since August 2007.
Major added that broadband for customers had also tripled and 30 percent additional customers had joined the network.
He disclosed that the southern ring of the national optic fibre network has been completed while the companies fault clearance has improved.
Major Don-Chebe said to improve the human resource of GT 721 personnel are undergoing local training while 40 are being trained overseas.