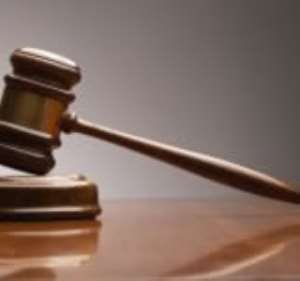 Three young men described as "nation wreckers" by a magistrate for illegally connecting power supply to a house at America Down, a suburb of Kasoa, have been fined GH¢500 each.
They will each go to prison for 12 months in default of the fine.
Samuel Mbroh Yawson, a meter reader; Eric Amissah and Richard Mensah, both electricians, had initially told the Awutu District Magistrate's Court presided over by Mr Kofi Ahiabor that they were not liable to the charges of conspiracy to help a customer of the Electricity Company of Ghana (ECG) to obtain power supply through illegal means and impersonation.
They later changed their plea to guilty and were accordingly convicted.
Mr Ahiabor further ordered that half of the fine, if paid, should be given to the EGG and the remaining half paid into the Consolidated Fund. He told the convicts; "If you see anything electrical (next time), especially a meter, please run!"
The prosecution said one Rebecca Fosu, whose power supply was disconnected for defaulting in the payment of her electricity bills, engaged the three to reconnect the power for a fee of GH¢5.
The Mirror in its October 4, 2008 edition, quoted Chief Inspector Helena Aidoo as having told the court that at about 8.00 a.m. on September 12, this year, personnel from the Kasoa District Office headed by Mr Daniel T. Mensah embarked on a disconnection exercise at the America Down area of Kasoa.
Rebecca's house was disconnected for defaulting in the payment of electricity bills but around 5 p.m. on the same day, the complainant, Mr Daniel Kwaku Arthur, returned there for monitoring and found out that power had been restored to Rebecca's house.
Mr Arthur confronted Rebecca, a prosecution witness, who told him that the trio came to her, posed as ECG personnel and reconnected the power supply for a fee of GH¢5.