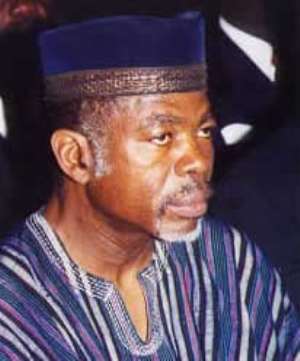 The People's National Convention (PNC), would ensure that farmers, particularly those in the Upper West, Upper East and Northern Regions receive appreciable prices for their produce, if the party won Election 2008.
Dr Edward Mahama, PNC presidential candidate who gave the assurance, said such a move would make farming attractive, especially to the youth, to prevent them from migrating to the cities for menial jobs.
He said these at Wa, the Upper West Regional capital, during a campaign tour of the region on Saturday.
Dr. Mahama said when he was a rice farmer in the Northern region, there was no migration of young girls from the area to the cities to become head porters or "kayayei" because jobs were available on the rice farms for them to do.
He expressed regret that subsequent governments had allowed the rice industry to collapse, compelling most young people to drift to the country's south.
Dr. Mahama said "I will bring back profitable production of rice and farmers would be encouraged to cultivate crops such as maize in large quantities to feed the populace and provide feed for the poultry industry."
The PNC presidential candidate stressed that if elected as president, he would ensure the large production of poultry so that school children would be fed with chicken at least once a day.
Dr. Mahama urged Ghanaians to vote for the PNC to enable him to implement good plans for the country.
He said the National Health Insurance Scheme (NHIS) and the School Feeding Programme, being implemented by the New Patriotic Party (NPP), were his ideas which he made public as soon as he entered politics while the National Democratic Congress (NDC) also adopted the GETFund, which was his initiative.
Dr Mahama said the NHIS was laudable and he would implement it better than the way the NPP government was doing.
He said some presidential candidates for the polls had their turn to govern the country and did not perform well to the expectations of Ghanaians.
Dr Mahama said it was his turn to be voted for and Ghanaians would not regret for making him their leader.