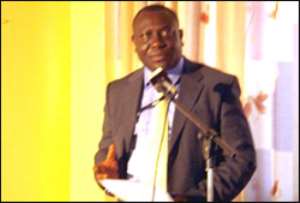 HEARTS OF Oak has initiated a major move to bring into their fold an agile and reliable goalkeeper who could help them in their title aspirations.
The Phobians are after Tetteh Lugard of Zaytuna United to replace Mohammed Sanni who was recently axed from the club.
DAILY GUIDE SPORTS has learnt that the Phobians are leaving no stone unturned in their bid to lure the Zaytuna United safe hands into their fold.
It was gathered that the Phobians have already opened talks for a possible release of the goal tender, and that a deal would be arrived at soon between the two parties.
From Fred J.A Ibrahim Jnr., Kumasi