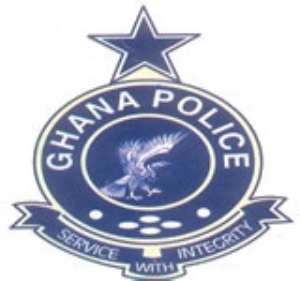 The family of the taxi driver who was shot and killed last week by the police at East Legon, a suburb of Accra are demanding an independent inquiry into circumstances leading to his death.
Even though the police insists the deceased, Samuel Danso was an armed robber who was shot and killed as he attempted to evade arrest, the family says it cannot be true.
A member of the deceased's family, Samuel Darkwah, told Joy News the policeman who killed their relative should be dealt with according to law when found culpable.
"We want justice not just compensation. We want the truth to come out because Sammy belongs to a royal family. Now they want to taint that royal family's name; we won't allow that."
He said labeling him as an armed robber would have a permanent negative effect on the image of the family.
Meanwhile, the deceased's colleague taxi drivers at East Legon have temporarily suspended their services to observe a one-week commemoration of their colleague's death.
A spokesperson for the drivers told Joy News they will stage a protest to demand justice for their departed friend. He also denied that he was an armed robber.
He described his dead colleague as a "humble and quiet-looking guy who doesn't fight with anybody, he is so noble and he comports himself well. He has been working with us for over 10 years but we have not had any complain as such against him".