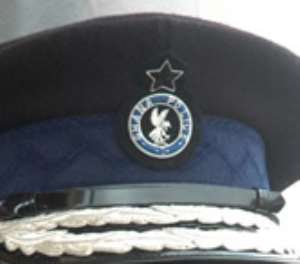 Tension is mounting in the Tamale metropolis following the arrest of one Awal Abdulai who is alleged to have been involved in the murder of Fuseini Gazal, said to be an NPP supporter.
Awal who was arrested on Friday night by the police upon a tip-off, has been transferred .to a unknown place for security reasons. A group of people on Monday besieged the Northern Regional Police headquarters demanding the release of Abdulai.
He had been at large for five years since he was mentioned among other suspects to have masterminded Gazal's murder in April 2003, at Sakasaka, a suburb of Tamale, after a clash between NPP supporters and some butchers.
Those who went to the police headquarters following the news of his arrest included family members, sympathisers and friends.
The people said they fear the security might kill Awal like Issah Mobila who died in military custody a day after his arrest in December 2004.
They vowed not to leave the police station until the police granted the suspect bail.
However, DCOP Ofosu-Mensah Gyeabour, Regional Police Commander said he was not perturbed by the group's action and that the law would take its course.
He said that nobody was above the law and anyone caught in acts against the law would face the full consequences.
Mr Gyeabour also dismissed the allegation that the police wanted to hide behind the law to assassinate the suspect, saying he was well protected and nothing would happen to him.
He said the police were still conducting investigations and the suspect would soon be put before court.
The Regional Commander explained that the suspect's transfer to another police station was necessitated by the pressure and threats from the public.
He said the suspect was under investigation for a criminal offence and, therefore, advised the public not to politicise it.
The five others - Yakubu Abdulai, Rufai Yakubu, Awal Mustapha, Musah Razak and Iddrisu Musah who were arrested in connection with the murder were acquitted and discharged by the Tamale High Court for lack of evidence.