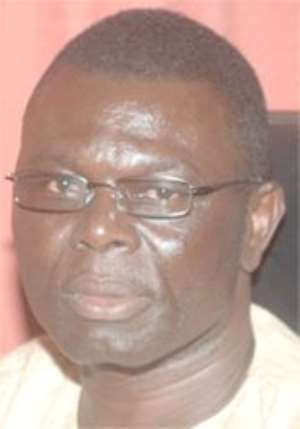 The Electoral Commission (EC) says it is ready for the December presidential and parliamentary elections, after taking delivery of all essential materials for the polls.
Confirming its readiness to conduct successful elections, the Director of Elections at the EC, Mr Albert Kofi Arhin, mentioned indelible ink, endorsing ink, validation stamps, stamp pads, thumbprint pads, ballot boxes and materials for the printing of ballot papers as the essentials which were now in the EC's custody.
Others are voting poll tight seals to lock the ballot boxes and voting screens to ensure secrecy for voters in the voting process.
Mr Arhin told the Daily Graphic that the EC had received waybills on additional sensitive materials and was currently taking custody of them.
"We do not foresee any last-minute hitch as the commission is working according to plan and within laid down programmes to ensure smooth, credible and trustworthy elections," he stated.
He hinted that after the EC had issued out the Notice of Poll, which would indicate the actual positions of candidates on the ballot paper, along with their names, pictures and symbols, the printing of ballot papers for the elections would commence under strict security protection and a 24-hour guard.
Mr Arhin said that would be the final lap in the race to the elections and asked the political parties and their candidates to have absolute confidence and trust in the EC to deliver an election with integrity.
"We have done it before and we will do it again. All we require is the co-operation of the political parties, as well as the Ghanaian society," he assured.
He indicated that the doors of the EC were open to all and, therefore, entreated the political parties to get in touch with the commission on issues they did not understand.
"It is important that political parties refrain from peddling falsehood at this critical time and co-operate with the EC so that in the long run we shall have successful elections," Mr Arhin stated.
Story by Kobby Asmah