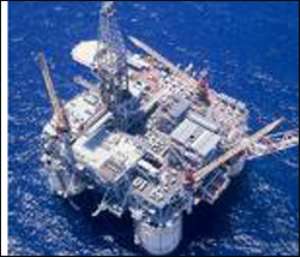 OIL PRICES fell to 17-month lows at $63 a barrel yesterday in Asia as investors weighed Friday's Organization of Petroleum Exporting Countries (OPEC) output cut against growing evidence of a severe global economic slowdown that would undermine crude demand.
Light sweet crude for December delivery fell to $63.83 a barrel in electronic trading on the New York Mercantile Exchange by midday in Singapore.
Investors brushed off a 1.5 million barrel-a-day cut announced by the OPEC on Friday, focusing instead on falling crude demand as economies across the globe reel from the impact of a credit crisis.
On Friday, oil fell $3.69 to settle at $64.15. Prices have plunged 57 percent from a record $147.27 on July 11.
Iran's OPEC governor Mohammad Ali Khatibi said on Sunday a reduction in production "will be considered" at the group's next meeting in Algiers in December - a meeting that might even be held earlier if necessary.
The continuous drop in the commodity suggests an imminent downward review of fuel prices in Ghana.
 Felix Owusu Agyepong, Minister of Energy disclosed last week that fuel prices were expected to decline from November 1 in correlation with a sharp drop in crude oil over the last few weeks.
He noted that the National Petroleum Authority was evaluating the current oil industry, taking into consideration under-cover claims or losses by the Tema Oil refinery and other oil trading companies to the tune of $162.72 million as well as the exchange rate of the cedi to the dollar.
Meanwhile, OPEC has expressed commitment to ensure the oil market is adequately supplied despite the current financial stress and its inherent uncertainties and the increasingly tight access to credit for businesses in all industries.
Abdallah Salem el Badri, OPEC Secretary-General noted that "in the upstream sector, investments of more than $160 billion are expected to increase crude production capacity by around 5 million barrels a day by 2012 from current levels.
"With this, spare capacity is set to grow while downstream investment levels over the same period exceed $60 billion."
He said by 2020, the additional amount of oil required from OPEC will range between 32 million barrels and almost 41 million barrels a day. In monetary terms, the range for member countries' upstream investments is as high as $320 billion.
The OPEC Secretary-General further called for the need to reduce the market role of excessive speculations.
By Samuel Boadi