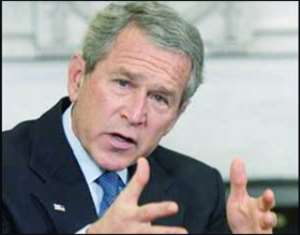 The G7 club of rich nations has pledged to cooperate and bring stability to battered global markets where stocks buckled on fears that government action will be too late to prevent a worldwide recession.
It came hours after the International Monetary Fund (IMF) announced rescue plans for Ukraine and Hungary, two nations hit hard by the financial crisis that is wreaking havoc on world markets.
Japan's Nikkei stock index fell briefly yesterday to a level last seen in 1982 prior to the economic bubble era before bouncing back, while most other markets in Asia also posted losses in early trade.
The Group of Seven nations -comprising Britain, Canada, France, Germany, Italy, Japan and the United States - sought to calm nerves by affirming their "shared interest in a strong and stable international financial system.
"We continue to monitor markets closely and cooperate as appropriate," the statement from their finance ministers and central bank chiefs said.
At the same time, they voiced concern about excessive volatility in the value of the yen, which Friday soared to a 13-year high against the dollar as worried investors unwound positions in the Japanese currency.
Meanwhile the IMF chief, Dominique Strauss-Kahn has kept his job after being cleared of harassment and abuse of power over an affair with a colleague.
But the IMF board criticized Mr Strauss-Kahn's serious error of judgment in the matter.
The managing director apologized this week for his brief liaison with IMF former senior economist Piroska Nagy.
The controversy comes as the IMF deals with the worst financial crisis since the Great Depression of the 1930s.
The executive board noted that the incident was regrettable and reflected a serious error of judgment on the part of the managing director.
The IMF chief's wife, French television personality Anne Sinclair, said earlier that she and her husband had put what she called a "one-night stand" behind them.
From Business Desk