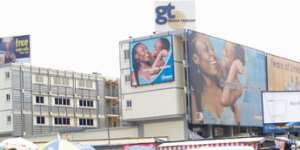 Ghana Telecommunications Company has appointed
Mr David Venn as the company's new Chief Executive Officer.
In a press release signed by Major Albert Don-Chebe (rtd), Head of Corporate Communications and Customer Care, Mr David Venn took over from Mr Dickson Oduro-Nyaning who worked with the company for over 35 years.
Mr Venn has spent 25 years in the telecommunication industry and has also worked in a number of telecommunications enterprises in the USA, UK and other parts of Europe rising to the high position of Managing Director.
He has also spent the last five years in Zambia, gaining good knowledge and special insights into the African telecommunications market.
According to the release Mr Venn was seen as an innovative and respected business leader with proven experience in driving growth and implementing business strategy.