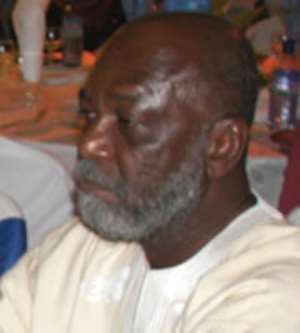 Prof. Kwame Karkari on GJA awards
Prof Kwame Karikari, Executive Director of the Media Foundation for West Africa, has decried the low journalistic standards in the country.
He was commenting on Joy FM's Super Morning Show on the inability of the Ghana Journalists Association to find a suitable recipient for its coveted Journalist of the Year Award because none of the submitted works for the competitive honour was good enough.
"I don't think journalistic standards are falling drastically; what I can say is that journalistic standards have been low for a very long time… The problem is how do we really raise the standards?"
On the way forward, he recommended that editors and mangers of radio and TV stations should "step up their game".
"Editors and managers of radio stations need to be more creative to have vision, but not to publish and broadcast information and news as if they are extensions of chop bars and beer bars."
Prof Karikari, a former Director of the School of Communications Studies of the University of Ghana, praised Joy FM for its outstanding performance over the years.
"We can talk about your own station (Joy FM) as quite a world class standard radio station," Prof Karikari told Kojo Oppong-Nkrumah, host of the programme.
"If you look at the newspapers, they provide more disturbing examples of standards that have not grown. Most of the papers really don't provide you with the level of standards that I think Ghanaians with all attempts are building a civilized democracy deserves."
Prof Karikari was not enthused about the performance of the state owned broadcaster, the Ghana Broadcasting Corporation, describing their performance as "disappointing".
"You don't even know what focus they have, what philosophy is behind their programming and things like that," he pointed out.
He also said a number of radio stations in the rural areas have no sense of what broadcasting is all about and noted that Journalists are supposed to help the society to move forward both intellectually and artistically.
He commended the GJA for preserving the dignity of the award and explained that the decision also demonstrates an objective and impartial organisation. "They would not cut corners to present a false image of the standards of journalism in this country."
Story by Isaac Essel